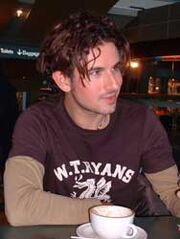 Matt was born in Reading, England on May 12th 1976. He travelled all the way form England for his part in the Tribe. The Tribe is Matt's first television series, although he has played various characters in UK short films. Matt has also preformed in many theatrical roles.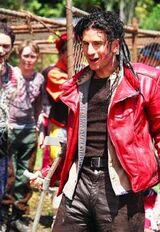 Matt Robinson plays Slade in the Tribe. His first appearance is on his motor cycle in the first episodes of Season 5. He has no tribe and doesn't want one either. Slade sees Ebony and falls for her right away. Later on in the series we discover that Slade has a brother, Mega (the leader of the Technos).
Matt Robinson is one of three actors to not be from New Zealand, the others being Joseph Crawford (Darryl) and Morgan Palmer-Hubbard (Patch).
He is the second actor to be from the United Kingdom, the first being Morgan Palmer-Hubbard (Patch).
Filmography
Edit
The Tribe (52 episodes, 2003) as Slade